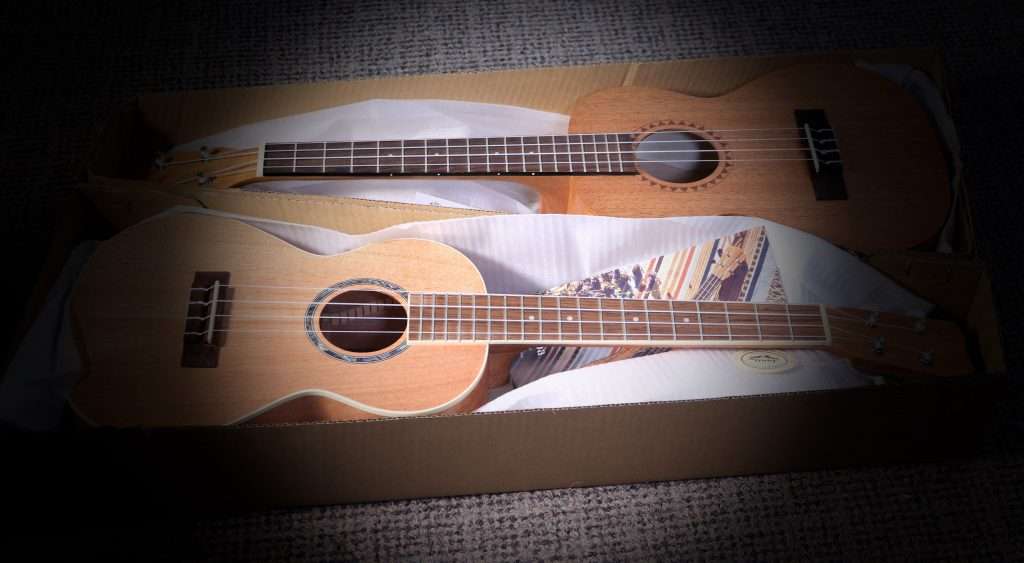 Cordoba 15TM vs. Kala KA-15T
In this Ukulele Review – Kala vs Cordoba we take a look at the Cordoba 15TM vs. Kala-15T. Both instruments are priced at around $100 and represent reasonably priced models that are good enough to play – perhaps as a first instrument.
What to Look for in a Ukulele
Whenever you buy a "starter" instrument it's important to get something "playable" that has reasonable quality. Avoid the cheapest! If an instrument is hard to play and sounds horrible, you will not want to practice.
"Playable" means that it should have a reasonable "action" so that the strings can be fretted easily without any buzzing. The action is the height of the strings above the fretboard.
This is usually measured at the 12th fret, the midway point along the strings. When this height is too high, the strings become harder to press down. This makes it unnecessarily hard to play. When the action is too low, the strings can buzz. A good instrument should be in the "Goldilocks zone."
The frets should also not be sharp. Avoid buying a neck that is warped. The safest bet to insure this is to go with an instrument of a known brand.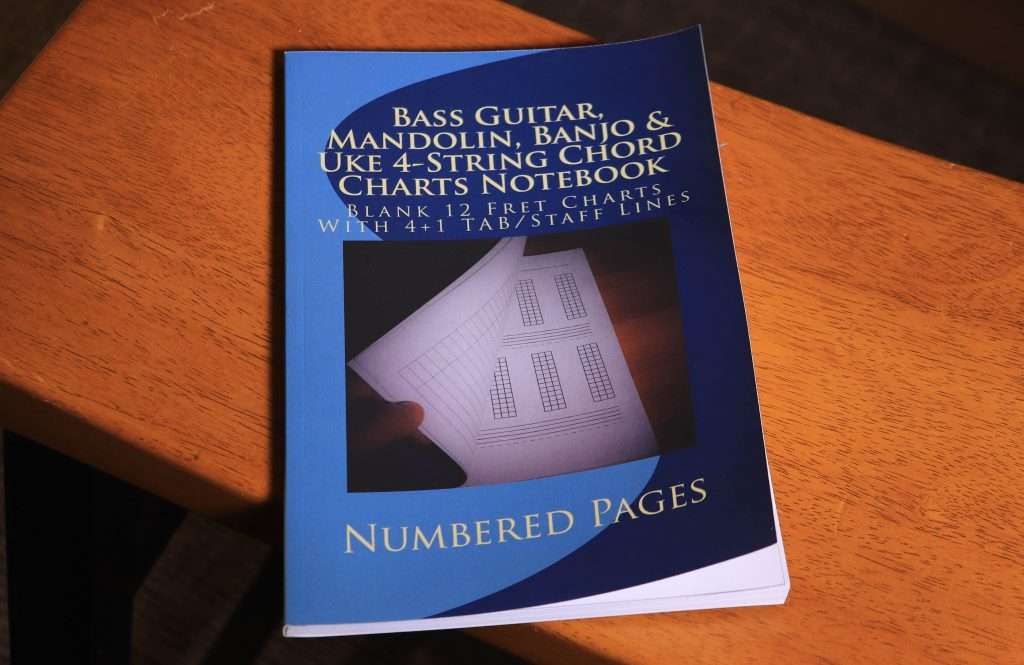 Avoid Getting "Ripped Off"
Buying from someone you can trust is important, especially if you don't have experience buying instruments like Ukulele. If you buy online, make sure that where you buy from will accept returns. Instruments on this page are from Amazon, and they usually have no haggle returns. Often you will not even have to pay for return shipping.
If you do buy online and receive an instrument, have it checked by someone who knows what to check. Ask a Ukulele or Guitar teacher, or anyone who understands these kind of instruments. Increase your chances of finding a good instrument by shopping for a known brand.
In this review, we look at the best selling Ukulele brand Kala, along with a Uke from a specialist in nylon stringed instruments – Cordoba. Although these instruments are both Tenor instruments, you can expect their "Concert" and other sizes to exhibit similar characteristics.
Kala vs Cordoba Video Review
Ukulele Product Links
Checkout some of these Ukes. They are available in different sizes. Soprano is small, Concert is larger, and Tenor is bigger again (adult size). There is also a Baritone that is closer to a small guitar.
Kala Ukulele's
The Kala KA-15 Satin Mahogany Tenor – Natural Mahogany is an adult-sized instrument
Perfect for growing children or for someone with smaller hands, here is the Kala KA-15S Mahogany Soprano Ukulele
Cordoba Ukulele's
The Classical Guitar manufacturer Cordoba offers good quality at an affordable price. Here is the Cordoba 15TM Tenor Ukulele
.
This next bundle may be worthwhile if you want the extras with a concert sized instrument: Cordoba 15CM Concert Acoustic Ukulele Bundle with Cordoba Deluxe Gig Bag, Cordoba Tuner, and Extra Set Aquila 7U Strings
Cordoba 15SM Soprano Ukulele